Sri Lakshmi Ammal Educational Trust was established in 1984. The Trust has set before itself the noble idea of establishing cardinal centres of professional education in various disciplines. The centres offer our young men and women the right kind of opportunity to pursue professional course of their choice. The Trust intends to train the youth and transform them into excellent professionals, gifted with exemplary qualities, so as to make them committed servants of the larger society.
Bharath Institute of Higher Education and Research was established under the aegis of Sri Lakshmi Ammal Educational Trust with the aim of imparting higher knowledge in Science and Technology to the aspiring boys and girls, so that they can emerge as competent scientists, engineers, technologists, and healthcare specialist of repute. BIST was started in the year 1984 and acquired deemed to be University status in the year 2003 by University Grants Commission (UGC).
The Institute has been for 39 years is committed to the grand task of providing quality education, which will transform the students into efficient and successful careerists. Students who have graduated from BIHER are already serving in responsible positions, in India and abroad.
The following are the constituent Institutions of BIHER
Bharath Institute of Science & Technology, Chennai
Bhaarath Medical College and Hospital, Chennai
Sree Balaji Medical College & Hospital, Chennai
Sree Balaji Dental College and Hospital, Chennai
Sree Balaji College of Nursing, Chennai
Sree Balaji College of Physiotheraphy, Chennai
Sri Lakshmi Narayana Institute of Medical Sciences, Puducherry
Administration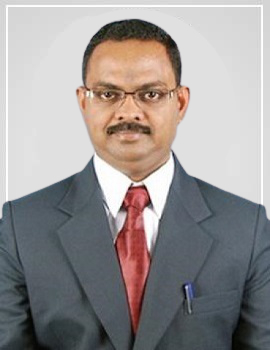 Prof.K.VIJAYA BHASKAR RAJU
Vice - Chancellor
vc@bharathuniv.ac.in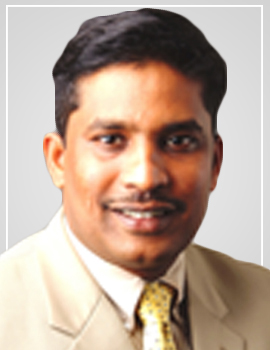 Dr.S.BHUMINATHAN
Registrar
registrar@bharathuniv.ac.in
9444023359